Business outfits vary from conservative to business casual depending on your office environment. There is a wide variety of business wardrobe essentials and suits.
The right choice of jewelry is key in order to look feminine and attractive all day long. Here are some useful ways to achieve the perfect balance both in formal and casual business looks.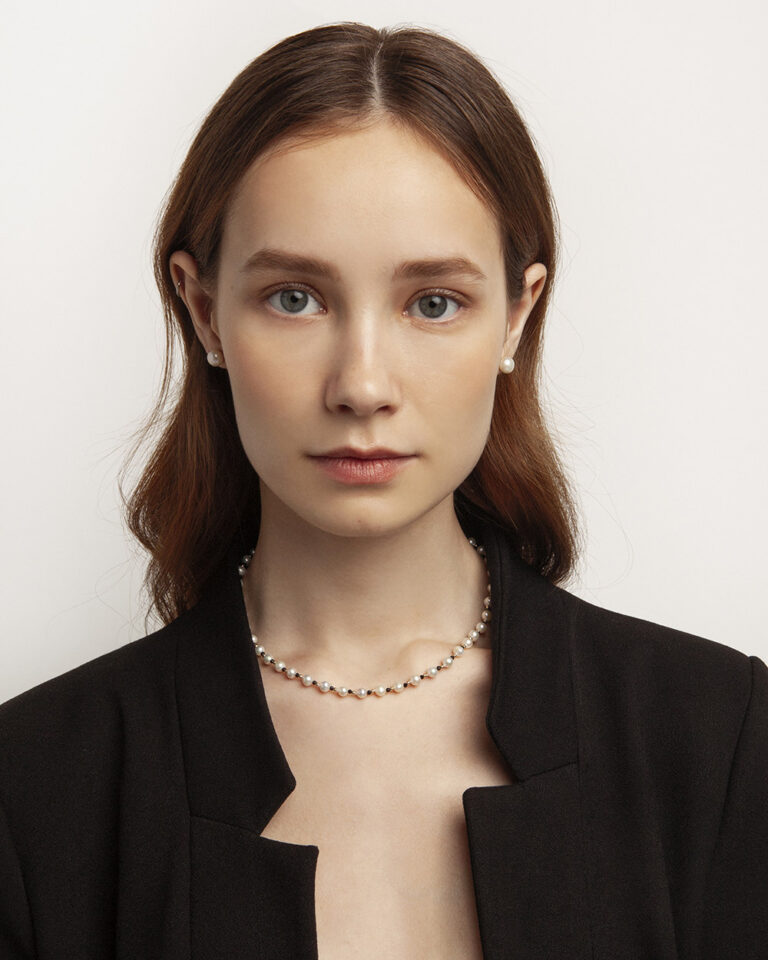 Invest in high quality suits
Whether your office calls for business casual or formal business attire, a well-tailored business suit is the perfect choice to exude powerful elegance. While business casual is more relaxed than formal attire, it errs more on the side of business and less on the side of casual. With a suit, you will never have to worry about being work appropriate and fashionable. Match it with a pearl necklace or chain with earrings from our collection to show personality and fine taste
Choose high-quality minimal jewelry
Except for your hairstyle, choice of clothes and shoes, the right choice of jewelry can enhance your style with sophistication and class. These are highly-sought traits that empower your role in the workplace. Focus on earrings and necklaces from our collection that flatter your face lines and skin even without make up. They are especially designed for women who wear minimal makeup or no makeup at all to maximize their natural beauty and power.
Match your business outfit with high heels
When it comes to shoes, it can be tough to figure out what counts as business casual and what counts as too casual. Some offices are fine with flats and even sneakers while others are heavier on heels. But the truth is that there is nothing more powerful than a woman walking on high heels. It adds a super feminine allure to any outfit. Just go for neutral colors like black or nude with a slim shaped heel of average height. And it will look ultra-chic in any business outfit.